J'ai déposé ma version du jeu de cartes Love Letter,
Love Console
, en print&play sur le serveur de
BoardGameGeek
.
https://www.boardgamegeek.com/filepage/197358/love-console-fan-version-french

Il ne vous reste plus qu'à imprimer tout ça et y jouer.
I've uploaded my version of the Love Letter card game, Love Console, in print&play on the BoardGameGeek server.

https://www.boardgamegeek.com/filepage/197680/love-console-fan-version-english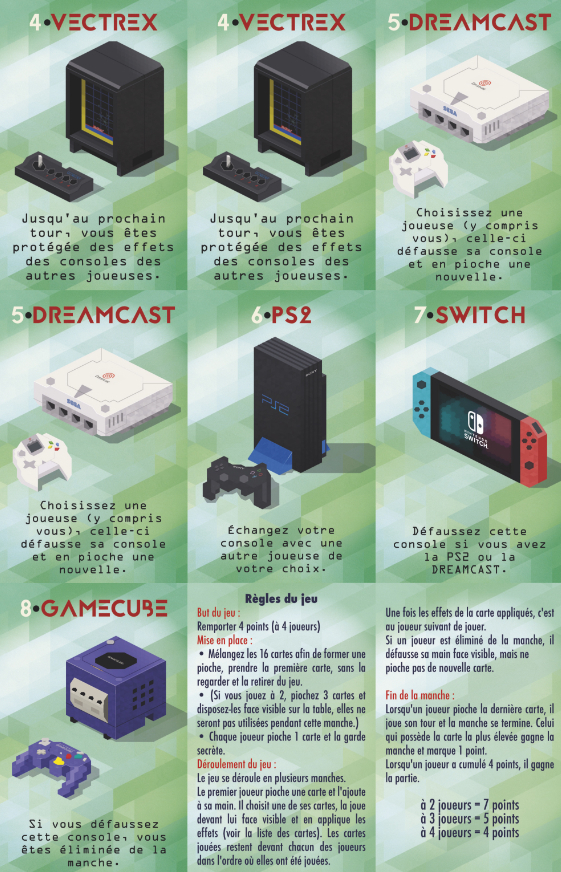 Ma bouteille de
Kikkoman
soy sauce, parfaite pour votre nourriture japonaise, sushi, maki, onigiri, est dispo à la vente en tant que modèle 3D chez
Sketchfab.
Un petit billet d'humeur, mauvaise, avec Apple et ses
Mac Pro
toujours plus chers. Elle recommande une configuration à
26400
€ pour faire de la 3D !! Les milliardaires à la tête d'Apple n'ont plus aucune notion de prix et envoient un gros fuck à l'ensemble de ceux qui travaillent avec leur matériel.
L'occasion de faire une illustration 3D et de ne pas perdre la main.